TikTok is a social media app for making and sharing short videos with others. It was recently introduced to the US market and quickly became a viral sensation due to its ease of use and fun editing features. In addition, it has been heavily targeted by advertisers, who hope to reach its young audience base. But many people don't know that TikTok is owned by a Chinese company called Bytedance, which gets access to all users' data. And because of this, US intelligence agencies have said that it can be used as an espionage tool on behalf of China's government – similar to how Facebook was used in Russia's interference in the 2016 US presidential election.
What does unacceptable risk mean?
TikTok is a time-consuming but harmless program, especially for young people, you might think. But security experts and US authorities are increasingly warning that it is, in fact, spyware for China.
TikTok has exploded onto the social media market and is growing at a dizzying rate. According to research firm Data.ai, for example, the service launched in 2016, just six years ago, boasted 1.6 billion users in the first quarter of 2022. The main profile of the platform, and its smartphone app, is sharing short videos of around 15 seconds, usually accompanied by catchy tunes. Young people mainly use the system, and Statista estimates that a quarter of users at the beginning of this year were girls aged 18-24. Another 18 percent or so were women aged 25-34. And the growth is so far unabated, with eight new profiles joining every second – we don't know how many of these are underage. Although TikTok is officially only for people over 13, no one checks.
The addiction
The algorithm behind TikTok's success has been criticized initially, as it is designed to keep you glued to the screen. Nicolas Kayser-Bril, an expert from the non-profit organization Algorithm Watch, told Der Spiegel that the system is an "addiction machine". Of course, the same can be said of Facebook, Twitter, or Amazon, which do their best to keep visitors on their sites as long as possible, clicking and chatting.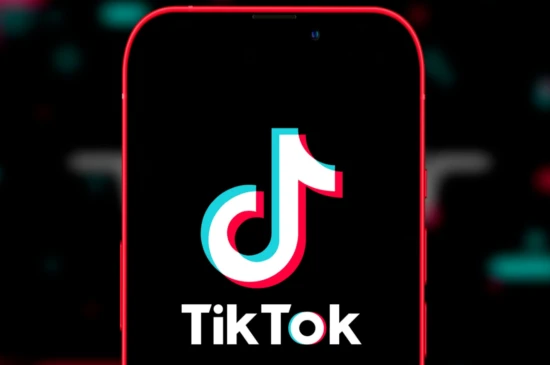 According to internal documentation leaked by TikTok to The New York Times, the company examines, among other things, how much time a user spends with a particular video so that it can offer short films that are likely to captivate them. This could be fatal, especially for young people. "Instead of showing them what they want to see, the algorithm shows them what is most engaging," Guillaume Chaslot told The New York Times. He is the founder of the French organization that investigates YouTube practices.
In the crosshairs in America
The data generated when using the TikTok app can cause sleepless nights not only for parents but also for the authorities. The service provider is increasingly suspected of sharing information with its Chinese parent company. Still, the company has strenuously denied this, with a spokesperson last telling Bavarian radio station Bayerischer Rundfunk that no user data was shared with the Chinese government. Meanwhile, the head of the US Federal Communications Commission, the FCC, Brendan Carr, has asked Google and Apple to remove the TikTok client from their app stores. He said the software "poses an unacceptable risk to national security". Not only does it "capture large amounts of data", but it also "apparently offers Beijing full access to this data". Barr has already indicated on Twitter that he believes that TikTok is more than just a video-sharing service; it is a front.
Curious application

TikTok strongly rejects any allegations of data theft. However, according to information from the Exodus Privacy platform, the current Android client tested on 31 July 2022 contained five tracking modules and requested more than 70 different permissions after installation. Of these, more than a dozen were considered dangerous, and the operating system also highlighted them with a red flag. The Australian cybersecurity company Internet 2.0 came to a similar conclusion: the Tik-Tok app effectively asks for complete control of the phone as soon as you want to use it. This includes collecting data such as your calendar, contacts, and photos and reading what other software is installed on your device and which are running. This is not something a social media client needs, for example. It also saves your location at least once an hour. In sandbox testing, the program was flagged as spyware.
Carr's warning is serious: the FCC, which he heads, oversees the telecoms industry in the US. And according to them, TikTok not only sees uploaded dance videos but collects "searches run by users, history, keys pressed, biometric identifiers, message drafts, metadata, and text, images, video stored on the phone's clipboard". Apple and Google should not even officially allow this, and "there is enough precedent for TikTok to be held accountable" or removed from the stores.
TikTok is not just a video sharing app. It's just a disguise.

Brendan Carr, the leader of FCC
Counter-opinion
Of course, TikTok does not agree: the company's Vice President of the US division, Michael Beckerman, denied, among other things, that browser history was being read in an interview with CNN. He also said that the software does not collect facial images either and that the technology is not for facial recognition but for applying the appropriate filters. The keyboard recording function does not collect data but filters out robotic text input by bots. Beckerman said, "TikTok is an entertainment application, not a national security risk".
Will the client disappear from app stores? So far, it doesn't look like it, but we can't say for sure.
Other Chinese companies, such as Huawei, have already felt the impact of US sanctions. But until that happens, the service will continue to grow in popularity, reaching 2.5 billion users by 2O25, according to market researcher Higher Visibility. Therefore, a third of the world's population will be accessible, and the vast majority will be young.
Conclusion
Although TikTok denies any allegations of data theft, there is evidence to suggest that the app does collect a lot of user data. This data includes things like your location, contacts, and photos. Some of this data is considered dangerous, and TikTok has been flagged as spyware by some cybersecurity companies. If you're concerned about your privacy, it might be best to avoid using TikTok.